Before one of the updates, Gate 4 used to be located in LAX. This was the gate in the airport that allowed you to travel to various locations outside of LA.
Since update 2.2.0 users have been able to buy their own jet costing

120, making their flights free.
Characters
Edit
Gate 4 Destinations
Edit
Tappables
Edit
By tapping certain objects, you will gain bonus 

Cash, 

XP Points and

Energy. When

Cash and

XP is collected before it vanishes, it reduces the waiting time for energy to regenerate by a few seconds.
| Image | Object Name |
| --- | --- |
| | Blue Suitcase |
Gate 4 Exterior
Edit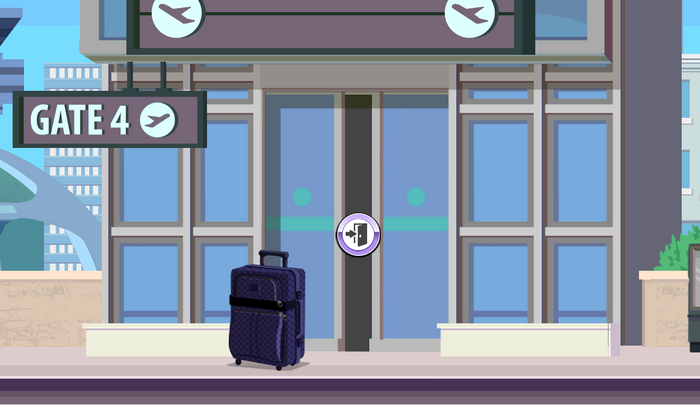 Ad blocker interference detected!
Wikia is a free-to-use site that makes money from advertising. We have a modified experience for viewers using ad blockers

Wikia is not accessible if you've made further modifications. Remove the custom ad blocker rule(s) and the page will load as expected.