⤿ REASON: Missing 240x240 Logo; Misnamed Files.
Igloo Club is located in Reykjavík. It is a club and is a social location where you can call contacts for a date or meet new people.
The Igloo Club can be purchased and given a custom name. Once purchased, you can purchase a VIP Lounge and DJ Booth, which allows you to take on weekly jobs for hosting, DJing, and bartending. Talk to Magnus Olafson at the club's entrance to work one of the gigs.
The club costs

50, the DJ booth costs

35, and the VIP Lounge costs

25.
Pet: Polar Bear
Igloo Club Exterior
Edit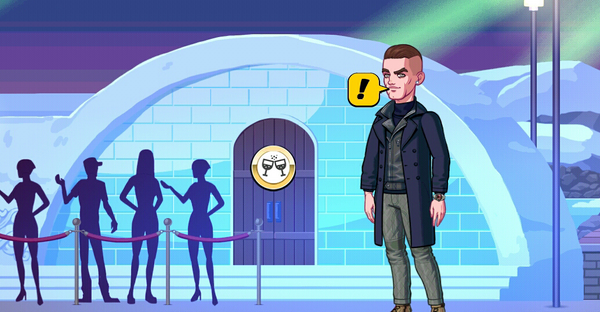 Ad blocker interference detected!
Wikia is a free-to-use site that makes money from advertising. We have a modified experience for viewers using ad blockers

Wikia is not accessible if you've made further modifications. Remove the custom ad blocker rule(s) and the page will load as expected.