⤿ REASON: Missing 240x240 Logo; Missing Building Exterior; Missing Tappable; Missing Information; Description Needs Rewriting.
The Black Rabbit (known as Black Rabbit) is a club located in Sydney, Australia. It is unlocked as a location after you reach level 8 in the game.
You can visit the club as part of the goal arc The Australian Trip, when Kim is asked to judge this year's DJ Beat Down competition, and invites you along.
Like all social buildings, The Black Rabbit is a social location where you can call contacts for a date or meet new people. You may also have appearances here.
Black Rabbit Exterior
Edit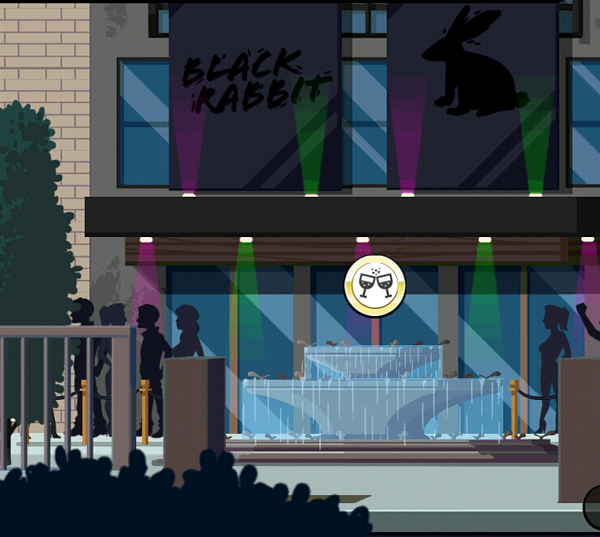 Ad blocker interference detected!
Wikia is a free-to-use site that makes money from advertising. We have a modified experience for viewers using ad blockers

Wikia is not accessible if you've made further modifications. Remove the custom ad blocker rule(s) and the page will load as expected.